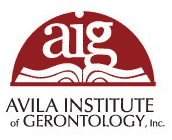 Avila Webinars
What Does Canon and Civil Law Have to Say About Health Issues?
All Americans, including members of religious institutes, are living longer due to medical advances, better nutritional habits, and improved living conditions generally. People who reached age 65 in 2011 had an average remaining life expectancy of 17.8 years for males and 20.4 years for females. As a consequence, there are more people attaining ages that have historically been characterized as "old." According to NRRO, in the year 2018, the median age of sixty-eight percent of religious in the US was 70 or greater.
This presentation with Sister Sharon Euart, RSM, Executive Director of the Resource Center for Religious Institutes, and Associate Director Christopher J. Fusco, Esq., will briefly explore some canon and civil law issues that might accompany religious during these years: guardianship and its alternatives, such as durable powers of attorney; health care decision making; the role of the institute and leadership; member issues - psychological and behavioral; financial considerations; and, considerations surrounding operation of a motor vehicle. Sister Sharon and Chris will be available for questions following the presentation.
This webinar is designed for individual members of Congregations as well as leadership and healthcare providers.

Components visible upon registration.
Sharon Euart, RSM, JCD
Executive Director, Resource Center for Religious Institutes
Sister Sharon is a Sister of Mercy of the Americas who holds a doctorate in canon law. Prior to coming to RCRI on April 1, 2014, she was the Executive Coordinator of the Canon Law Society of America. She was Associate General Secretary of the United States Conference of Catholic Bishops from 1988-2001. She taught canon law at the Catholic University of America and has served as a canonical consultant for religious institutes and diocesan bishops. She Currently she serves as a consultant to the USCCB Committee on Clergy, Consecrated Life and Vocations.
$i++ ?>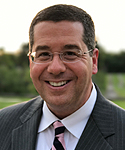 Christopher J. Fusco, Esq.
Associate Director for Civil Law, The Resource Center for Religious Institutes
Christopher J. Fusco, Esq. is the Associate Director for Civil Law at The Resource Center for Religious Institutes in Silver Spring, Maryland. He is also the Associate General Counsel and Moderator of The Tribunal for the Diocese of Metuchen. He holds a master's degree in religious studies, as well as the licentiate degree in canon law, from The Catholic University of Louvain. He received his Juris Doctor degree from The City University of New York School of Law. Mr. Fusco is a member of the Bars of New York and New Jersey, and has been admitted to practice before all federal trial and appellate courts of those states, including the US District Court for the Southern District of New York and the US Court of Appeals for the Second Circuit, as well as the US Court of International Trade, the US Tax Court, and the US Supreme Court. He and his wife, Patricia Scalese, live outside Princeton, New Jersey.
$i++ ?>