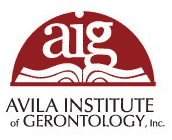 AIG Learning Center
The Spiritual Journey of Caregiving: Finding Compassion for Ourselves and Others
Recorded On: 02/11/2020
With over 43 million caregivers in the US, it is very likely that many of us will experience the joys and challenges of providing care for a loved one at some point in our lives. Caregivers consistently report that caregiving can be one of the most stressful, yet also the most meaningful roles they have ever undertaken. Approaching caregiving as a spiritual endeavor can increase the likelihood that the role will be fulfilling, nourishing, and possibly transformative. This webinar will look at the caregiving landscape in the US and then take a close look at one of the best spiritual guides for the transformative power of caregiving, author and Catholic priest Henri Nouwen. After exploring Nouwen's unique vision for caregiving, we will focus on the necessity of self-compassion to avoid caregiver burnout. Webinar participants will learn a self-compassion practice for use in their own caregiving roles.
This webinar is designed for individual members of Congregations as well as leadership and healthcare providers.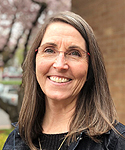 Denise Hess, MDiv, BCC-PCHAC
Executive Director, Supportive Care Coalition
Denise currently serves as the Executive Director of the Supportive Care Coalition - a partnership of Catholic health care ministries from across the U.S. committed to advancing excellence in palliative care. Denise comes to the Coalition with over a decade of experience in palliative care clinical practice and organizational leadership. She is also a licensed psychotherapist, an ordained Presbyterian minister, and a palliative care chaplain. She is happily married with two amazing adult children.
$i++ ?>
Components visible upon registration.