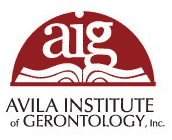 Avila Webinars
The Resilient Leader: Guiding Your Organization in Times of Crisis and Change (1/29)
Includes a Live Event on 01/29/2021 at 12:30 PM (EST)
As a leader within your team, a key responsibility is to lead with a resilient, affirmative mindset. Through this program, you will learn ways to better understand and assess individual team members' readiness for change. Drawing from the principles of Resilience theory, participants will also better understand the importance of creating a resilient, life-enhancing culture and the activities that help us do that.
Participants will be able to:
Summarize psychological impacts of ongoing crisis and isolation
Describe the Six P's of Resilience
Apply principles of a resilient leader management style
Develop a plan of action for implementation
Please note that this livestreamed webinar is a repeat of the December 10, 2020 livestreamed webinar.
---
"Life doesn't get easier or more forgiving, we get stronger and more resilient"
~ Dr. Steve Maraboli
Dr. Francis Battisti, PhD
Principal, Battisti Management Affiliates
Noted educator, speaker, psychotherapist, consultant, and author, Dr. Francis L. Battisti, offers individuals and organizations a pathway to explore their potential and move toward desired transformation. His national reputation in the fields of healthy aging, motivation, health enhancement, and conflict disposition is manifest in his work with numerous corporations, major healthcare organizations, as well as governmental committees. His presentations have been offered throughout the United States, South America, Europe, Canada and the Caribbean.
Dr. Battisti was the Executive Vice President and Chief Academic Officer and Full Professor of Psychology at the State University of New York at Broome Community College, where he was the 2011 Recipient of the State University of New York Distinguished Professorship for Service and a 1989 Recipient of the State University of New York Chancellor's Award for Excellence in Teaching. He is a member of the State University of New York Distinguished Teaching Academy. As a Full Professor he taught courses such as Abnormal Psychology, Counseling Theory and Practice, and Introduction to Social Work and Welfare, which motivated many of his students to continue their studies as Social Workers and Psychologists.
Dr. Battisti maintained a private psychotherapy practice for over thirty years, treating individuals and couples. He also has consulted to long-term care communities throughout the United States. His emphasis now is in community responses to mental health needs and how to address them.
Francis has been recognized by "The Morning Knights Toastmasters Award" for Excellence in Communication and Leadership as well as The Alzheimer's Association Central New York Chapter as the honoree of the "Memory Makers Award," for his efforts to make the Southern Tier a better place to live and work. He is also the recipient of "The David Malcom Award", in recognition of his Exemplary Service to the Homeless. Francis is the author of, Checchino: A Father & Son Journey Toward Dusk and co-author of Tomorrow's Weigh…The No-Diet Way to Lose Weight. His articles include: "Leveraging Workforce Research to Attract, Manage, and Retain High-Performance Employees", "Harnessing the Diversity and Power of Your Team! Developing and Sustaining Highly Effective Teams Ensures Your Competitive Edge", and "Advancing the Bottom Line and Service Quality via a Culture of Employee Retention".
Dr. Battisti received his Ph.D. in Human Development from Marywood University. He lives with his wife, Dr. Helen Battisti in Upstate New York and is an avid believer in pursing one's passion.
$i++ ?>
Components visible upon registration.