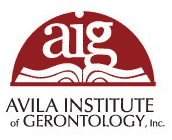 AIG Learning Center
Staying Hydrated: Emotionally and Spiritually
Includes a Live Web Event on 11/15/2022 at 1:00 PM (EST)
Care of any kind – compassion, generosity, communication, reconciliation, service, ministry, teaching, giving – begins with and is nourished by self-care. Care begins with the power of pause. Care begins with the intentional choices we make about being present. If we practice this power of pause, it spills into our relationships and our work. It is a reminder that health – physical, spiritual, or mental – is not a guaranteed destination. It requires attention and mindfulness. In other words, it is requisite to pay attention – an invitation to the sacrament of the present moment.
*This webinar is co-sponsored by The National Religious Retirement Office.
Terry Hershey
Author
Terry Hershey is an author, humorist, inspirational speaker, dad, and ordained minister. He divides his time between designing sanctuary gardens and sharing his practice of "pausing" and "sanctuary," to help us rest, renew, and live wholehearted. Terry's book, This Is the Life, offers the invitation and permission to savor this life, to taste the present moment. Most days, you can find Terry out in his garden – on Vashon Island in the Puget Sound – because he believes that there is something fundamentally spiritual about dirt under your fingernails.
$i++ ?>
Please click the link below to view the webinar flyer and instructions for registration.
Components visible upon registration.