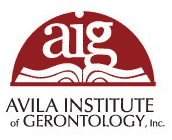 Avila Webinars
Integrating Palliative Care in Continuum of Care Operations (On-Site Conference)
Join us in Germantown, New York for our long-term care conference on October 7-8, 2019. This year the conference will focus on topics in palliative care and compliance and offers 11.0 continuing education hours for healthcare professionals. Register for one day or both. Day one will focus on palliative care, self-care and communication skills for caregivers with Betty Ferrell and Pam Malloy. Our second day will cover operational, advocacy and trending long-term care topics ageism and dementia.
Administrators, Nurses, New York Social Workers, Dietitians, Recreational Therapists, and Catholic Chaplains are eligible to receive up to 11.0 continuing education units based on in-person attendance.
To learn more about sessions, speakers and up-to-date continuing education approvals, please visit our website.