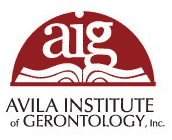 AIG Learning Center
In-Service Kit: The Role of the Family in Person-Centered Care Planning
This ready-to-teach in-service package includes all the pieces needed to teach a 25-minute in-service.
In-Service Topic "The Role of the Family in Person-Centered Care Planning"
A person-centered care plan is a care plan tailored to the resident's preferences, unique needs, strengths and limitations. A care planning conference is a setting for health care professionals and caregivers to meet with members of a resident's family to learn more about the resident. By learning about the resident's individual characteristics and how the person lived before moving to the long-term care setting, we can better understand the goals to help sustain, maintain, and enhance the resident's well-being. This will lead to building relationships essential in the development of a plan of care and appropriate interventions and approaches to reach these goals. In this in-service, caregivers will learn the following:
What a care plan and care plan conference is
The philosophy, foundation and basic concepts of person-centered care
What to learn about the resident
The role of the family and caregiver in person-centered care
How to guide and interact with family,offering additional resources and handouts that can be used with family
How to conduct a care plan conference
This in-service kit includes:
A recorded video of the in-service (internet access required)
Lesson Plan (PDF) Presentation slides and script (Microsoft PowerPoint File)
Presentation handout as slides and notes (PDF)
4-page summary of presentation (PDF)
Pre-test (PDF)
4 post-tests with 5 questions each and answer key (PDF)
Follow-up (PDF)
Certificate Template (PDF)
Handout "Meaningful Activities for Individuals with Dementia"
Handout "Activities that Maximize Function"
Components visible upon registration.