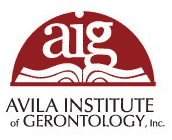 AIG Learning Center
In-Service Kit: The Aging Appetite
This ready-to-teach in-service kit includes all the pieces needed to teach a 25-minute in-service.
In-Service Topic "Aging Appetite" What we eat is key in maintaining our health, and our needs change as we age. Sometimes it is difficult for the elderly to receive proper nutrition; incontinence, for example, may lead an elder to consume fewer fluids and become dehydrated. It is important to know what food groups and vitamins an elder needs, and to understand how medications and factors of aging can affect taste and the ability to absorb nutrients. Caregivers will learn the following topics:
Common dietary concerns for the elderly
Why changes in appetite occur and how to aid an elder who experiences them
Chronic diseases and how lifestyle choices, such as diet, can impact them
Foods to delay or inhibit dementia and supporting dementia residents at mealtime
Healthful foods and what they do
This in-service kit includes:

A recorded video of the in-service (internet access required)
Lesson Plan (PDF) Presentation slides and script (Microsoft PowerPoint File)
Presentation handout as slides and notes (PDF)
4-page summary of presentation (PDF)
Pre-test (PDF)
4 post-tests with 5 questions each and answer key (PDF)
Follow-up (PDF)
Certificate Template (PDF)
Components visible upon registration.