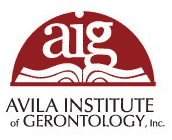 AIG Learning Center
In-Service Kit: Recognizing a Bullying Culture
This ready-to-teach in-service package includes all the pieces needed to teach a 25-minute in-service.
In-Service Topic "Recognizing a Bullying Culture"
This 25-minute in-service is helpful for those that would like to discourage a bullying culture in their working environment. Although bullying behavior does occur in many different situations, this in-service is more descriptive of the bullying culture that has been occurring frequently in the nursing field. Not all facilities experience this type of behavior, but unfortunately there are nurses that have experienced awful treatment from fellow nurses. We explain what bullying behaviors are and provide concrete examples along with explaining how bullying behaviors affect the work environment, the quality of resident care and employee fulfillment. There are also triggers and situations that may make someone more susceptible to being treated unfairly and solutions on how to manage and stop the behaviors. Lastly, it is discussed how to discourage and create a bully-free work environment where nurses work collaboratively without intimidation and fear.

This in-service teaches the following topics:
What constitutes as bullying behavior
How bullying affects the work environment, the quality of resident care and employee fulfillment
What situations can be a trigger for bullying behaviors by fellow nurses
What an individual can do if in a bullying situation
How to discourage and create a bully-free environment
This in-service kit includes:
A recorded video of the in-service (internet access required)
Lesson Plan (PDF) Presentation slides and script (Microsoft PowerPoint File)
Presentation handout as slides and notes (PDF)
4-page summary of presentation (PDF)
Pre-test (PDF)
4 post-tests with 5 questions each and answer key (PDF)
Follow-up (PDF)
Certificate Template (PDF)
Components visible upon registration.