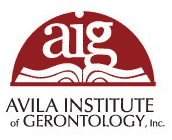 AIG Learning Center
In-Service Kit: Building a Collaborative Work Environment
This ready-to-teach in-service package includes all the pieces needed to teach a 25-minute in-service.

In-Service Topic "Building a Collaborative Work Environment"
Health care delivery teams working in long-term care settings are often large and diverse, composed of professionals of various ages and who have various educational backgrounds and levels of experience. Though team members have individual roles and responsibilities, they must be able to work together to ensure the highest quality of care is delivered. Working together requires team members to engage in collaborative practices as part of their established work habits. The "Building a Collaborative Work Environment" in-service will lead teams through the steps needed to achieve successful collaboration within the team. Team members will learn the principles and benefits of collaboration, understand how to utilize collaborative actions, and discuss the importance of committing to support a collaborative work environment.
Caregivers will learn:
Defining collaborative practice and the principles of collaborative culture.
Benefits of barriers to effective collaboration.
Actions that promote and support collaboration.
This in-service kit includes:
A recorded video of the in-service (internet access required)
Lesson Plan (PDF) Presentation slides and script (Microsoft PowerPoint File)
Presentation handout as slides and notes (PDF)
4-page summary of presentation (PDF)
Pre-test (PDF)
4 post-tests with 5 questions each and answer key (PDF)
Follow-up (PDF)
Certificate Template (PDF)
Components visible upon registration.