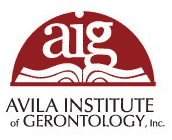 AIG Learning Center
How to Provide for the Social and Emotional Needs of those Living with Dementia through Person-Centered Care
Recorded On: 02/18/2019
In this presentation, Clare Horn will discuss person-centered care concepts as it relates to memory impairment and how it benefits both caregivers and community members. This presentation will discuss:
what person-centered care looks like including examples and outcome
how person-centered care differs from traditional medical care
how to build and sustain a person-centered care approach among team members
the importance of having resources (education, consultative work) to support and be supported as the dementia progresses, etc.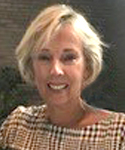 Clare L. Horn, LCSW
Clare L. Horn received her undergraduate degree from Marymount College, Tarrytown, NY, a M.S. Ed. from Hofstra University and a M.S.W. from Fordham University where she also completed her doctoral courses. She is a Licensed Clinical Social Worker in New York State. She holds membership in the Academy of Certified Social Workers and National Association of Social Workers.
She has worked with the elderly and served as Director of Social Work for over 25 years in Nursing Home and Rehabilitation Centers. In November 2016 under Ms. Horn's leadership at The New Jewish Home the dementia unit received Comfort Matters Accreditation. Ms. Horn has educated staff and families in palliative care and the 'person-directed care' program. She has presented at conferences and meetings on topics related to social work, dementia, palliative and person- centered care.
She currently serves on the board directors of Marian Woods, Marian Woods, an Adult Care Facility and Convent for religious women in Westchester County. She is on the faculty of the Avila Institute of Gerontology
$i++ ?>
Components visible upon registration.