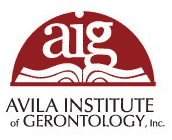 AIG Learning Center
How Does One's Personality Affect the Aging Process?
There are many ways to explore one's personality.
Archetypes provide us with direction on how we can live life to the full and maintain balance and proportion. An archetype is an image or story pattern that is universally understood. Its pattern repeats across various cultures. (Examples include the Mother and Father archetypes.)
A person's first archetype typically lasts from birth until the age of 50 for women and 60 for men. Their second archetype is good for another 40-50 years. Understanding the transition between your first archetype into your second archetype can help you name both the blessings and burdens of such a transition. Once you understand the potency of archetypes, you can explore the Ten Principles of Living Well Together and the Process of Reconstruction.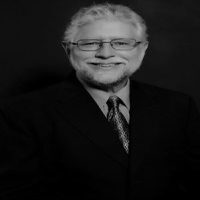 Rev. William J. Jarema
BA, MS, M.Div, MAS, NCC
Mercy Center, Inc.
Father William J. Jarema is the Founder and Program Director of the Mercy Center for Healing the Whole Person, Colorado Springs, Colorado, with numerous satellite programs throughout the United States and three foreign mission projects in the West Indies. He is also the Founder and Spiritual Director of the Society of Missionaries of Mercy, a private association of the Christian faithful of clergy, laity, men and women, married and single. The Society of Missionaries of Mercy is a lay institute for the training of men and women as spiritual companions, spiritual directions, inner healing providers and inner healing specialists, lay missionaries dedicated to a spirituality of mercy and healing ministry of Jesus Christ. As a community, they are dedicated to the vow of conversion of life and the spiritual and corporal works of mercy.
Father Bill has provided workshops, retreats and clergy conferences nationwide. As a part of the Mercy Center team, he offers a residential pastoral care treatment program for men and women seeking healing and resolution to personal and professional growth issues, a 13-week sabbatical program, and a summer 4-week Spiritual Directions training/renewal program in Colorado Springs, Colorado.
Father Bill is a national consultant and educator for profit and nonprofit corporations and a National Certified Counselor, Spiritual Director, Workshop and Retreat Director. Father Bill specializes in whole person healing, typology and team building, corporate development management and assessment, marriage, family and organizational addictions/dysfunction, and an eclectic approach to healing, wholeness and well-being.
Father Bill is the author of:

Fathering The Next Generation: Men Mentoring Men, Crossroad Publications, 1994.

There's a Hole in My Chest: Healing and Hope for Adult Children Everywhere, Crossroad Publications, 1996.

Creating a Parish Think Tank: A program for helping parishes assess and explore resources, evaluate ministries discover hidden potential and design a 5-year-old Pastoral plan. 1996. Distributed by Mercy Center, Inc.
$i++ ?>
Components visible upon registration.