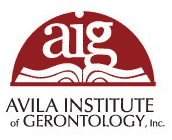 AIG Learning Center
(h) Fourth Webinar: Pandemic Recovery: Legal and Regulatory Updates
This session will provide information and potential action items regarding survey and certification protocol and requirements, including recent changes and proposed changes. COVID-19 has caused tremendous chaos in the lives of facility leaders, employees and residents. The dramatic changes have affected numerous regulatory and enforcement criteria, and the focus will continue to change as the country and the long-term care industry recovers to what will be our new normal. CMS and state agencies frequently readjust their focus regarding procedures and processes for surveys. The Office of Inspector General annual work plan provides information on current focuses and understanding the importance of compliance with requirements is imperative for good leaders. Also, discussion will include other areas, such as emergency preparedness, HIPAA, COVID-19 and other hot topics for nursing facilities. To earn a continuing education credit hour, you must be present for this two-hour webinar in its entirety.

Learning Outcome:
Discuss two strategies to incorporate new regulations into everyday practice.

Continuing Education
Registrants seeking continuing education will be asked to watch the webinar in full, record and submit verification codes, and submit an evaluation form.
Nursing Home Administrators: This program has been approved for Continuing Education for 2 total participant hours by NAB/NCERS—Approval #20221011-2-A77207-DL
Catholic Chaplains: The National Association of Catholic Chaplains has approved this program for 2.0 Continuing Education Hours.
Dietitians (Registered): This webinar is part of the program "Calm After the Storm: A Caregiver's Parachute to Safety." People who complete this webinar in full will receive 2.0 Contact Hours. This Educational Program Has Been Approved For 10 Continuing Professional Education Hours By The Commission On Dietetic Registration. CPE Prior Approval Verification Activity 164786 Performance Indictors: # 3.1.1; 7.3.2; 8.3.5; 8.4.1.
Nurses: This nursing continuing professional development activity was approved by the Northeast Multistate Division Education Unit, an accredited approver by the American Nurses Credentialing Center's Commission on Accreditation. Approval Code #: 002-640-072721. This webinar is part of the program "Calm After the Storm: A Caregiver's Parachute to Safety." People who complete this webinar in full will be awarded 2.0 Contact Hours of a 10 hour course.
Recreation Therapists: This webinar is part of the program "Calm After the Storm: A Caregiver's Parachute to Safety." People who complete this webinar in full will receive 0.2 CEU's. ATRA has reviewed the seven (7) workshop sessions and these sessions have been approved for a total of 10 contact hours of CEUs or 1.0 CEUs (as expressed in tenths of a unit -- 1 contact hour equals 0.10 CEUS).
New York State Social Workers: Avila Institute of Gerontology, Inc., is recognized by the New York State Education Department's State Board for Social Work as an approved provider of continuing education for licensed social workers #SW-0265. Social Worker CE approval is for New York Social workers only. Other state licensees aren't eligible to receive pre-approved credit.
---
More Information

If you have any questions or concerns about registering and attending the webinar, or about continuing education, please contact support@avilainstitute.org.
Janet Feldkamp, RN, BSN, LNHA, CHC, JD
Partner, Benesch, Friedlander, Coplan & Aronoff, LLP
Janet Feldkamp is a nurse attorney with more than 25 years of legal experience representing long-term care providers. During her first nine years practicing as a Registered Nurse, Feldkamp worked in intensive care and then with long-term care providers. She gained experience as a Facility Surveyor, Director of Nursing, Administrator and Nurse Consultant for a multi-state long-term care management firm, but she always yearned for an advanced degree. Feldkamp now specializes in health law with an emphasis on long-term care regulatory matters, such as survey certification and informal review requests, compliance and fraud and abuse. She also counsels clients about handling family conflicts and end-of-life decisions as well as a variety of challenging issues for post-acute care providers.
$i++ ?>
Components visible upon registration.