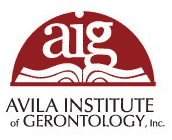 AIG Learning Center
(g) Third Webinar: The Relief of Suffering and the Community of Caring
This presentation will review the concept of suffering and strategies for clinicians as they care for patients with serious illnesses. Compassionate presence and contemplative listening skills will be explored to provide clinical care workers essential elements of compassionate care. Specifically, the G.R.A.C.E. model of Active Contemplative Practice will be exercised among participants. To earn a continuing education credit hour, you must be present for this one-hour webinar in its entirety.

Learning Outcome:
Identify two or more strategies to put more compassionate listening into practice.

Continuing Education
Registrants seeking continuing education will be asked to watch the webinar in full, record and submit verification codes, and submit an evaluation form.
Nursing Home Administrators: This program has been approved for Continuing Education for 1 total participant hours by NAB/NCERS—Approval #20221010-1-A77200-DL

Catholic Chaplains: The National Association of Catholic Chaplains has approved this program for 1.0 Continuing Education Hours.
Dietitians (Registered): This webinar is part of the program "Calm After the Storm: A Caregiver's Parachute to Safety." People who complete this webinar in full will receive 1.0 Contact Hours. This Educational Program Has Been Approved For 10 Continuing Professional Education Hours By The Commission On Dietetic Registration. CPE Prior Approval Verification Activity 164786 Performance Indictors: # 3.1.1; 7.3.2; 8.3.5; 8.4.1.
Nurses: This nursing continuing professional development activity was approved by the Northeast Multistate Division Education Unit, an accredited approver by the American Nurses Credentialing Center's Commission on Accreditation. Approval Code #: 002-640-072721. This webinar is part of the program "Calm After the Storm: A Caregiver's Parachute to Safety." People who complete this webinar in full will be awarded 1.0 Contact Hours of a 10 hour course.
Recreation Therapists: This webinar is part of the program "Calm After the Storm: A Caregiver's Parachute to Safety." People who complete this webinar in full will receive 0.1 CEU's. ATRA has reviewed the seven (7) workshop sessions and these sessions have been approved for a total of 10 contact hours of CEUs or 1.0 CEUs (as expressed in tenths of a unit -- 1 contact hour equals 0.10 CEUS).
New York State Social Workers: Avila Institute of Gerontology, Inc., is recognized by the New York State Education Department's State Board for Social Work as an approved provider of continuing education for licensed social workers #SW-0265. Social Worker CE approval is for New York Social workers only. Other state licensees aren't eligible to receive pre-approved credit.
---
More Information
If you have any questions or concerns about registering and attending the webinar, or about continuing education, please contact support@avilainstitute.org.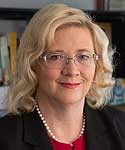 Betty Ferrell, PhD, MA, FAAN, FPCN
Director and Professor, Division of Nursing Research and Education, Department of Population Sciences, City of Hope National Medical Center
Betty Ferrell has been in nursing for 42 years and has focused her clinical expertise and research in pain management, quality of life, and palliative care. Dr. Ferrell is the Director of Nursing Research & Education and a Professor at the City of Hope Medical Center in Duarte, California. She is a Fellow of the American Academy of Nursing and she has over 450 publications in peer-reviewed journals and texts. She is Principal Investigator of a Research Project funded by the National Cancer Institute on "Palliative Care for Patients with Solid Tumors on Phase 1 Clinical Trials" and Principal Investigator of the "End-of-Life Nursing Education Consortium (ELNEC)" project. She directs several other funded projects related to palliative care in cancer centers and QOL issues. Dr. Ferrell is Co-Chairperson of the National Consensus Project for Quality Palliative Care.  
Dr. Ferrell completed a Masters degree in Theology, Ethics and Culture from Claremont Graduate University in 2007. She has authored eleven books including the Oxford Textbook of Palliative Nursing (5th Edition, 2019) published by Oxford University Press. She is co-author of the text, The Nature of Suffering and the Goals of Nursing published in 2008 by Oxford University Press and Making Health Care Whole: Integrating Spirituality into Patient Care (Templeton Press, 2010). In 2013 Dr. Ferrell was named one of the 30 Visionaries in the field by the American Academy of Hospice and Palliative Medicine. Health Association.
$i++ ?>
Components visible upon registration.