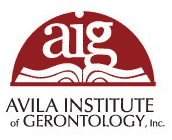 Avila Webinars
Beads, Bells and Blessings: Understanding why the Mass and Other Catholic Practices are Essential
Recorded On: 08/21/2019
This 1-hour webinar, presented by Sr. Ginger Downey, OLVM, will look at the many different Catholic practices that are important to men and women religious and how staff can assist in their living their religious life, no matter their mental or physical circumstance.
This webinar is designed for individual members of Congregations as well as leadership and healthcare providers.
Components visible upon registration.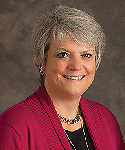 Sr. Ginger Downey, OLVM
Leadership Team for the Congregation of Our Lady of Victory Missionary Sisters
Sr. Ginger Downey, OLVM, is a current member of the Leadership Team for the Congregation of Our Lady of Victory Missionary Sisters, commonly known at Victory Noll sisters. She has been a member of the congregations since 1986.
Sr. Ginger is a native of Wyoming and has a Bachelor's degree in Sociology from the University of Wyoming and a Master's degree in Theology, emphasis in Liturgical Studies, from St. John's University, Collegeville, Minnesota. She has served in parishes as Director of Religious Education and Pastoral Associate in Catechetics and Liturgy. She served as Liturgist for Newman Center at Arizona State University and as the Diocesan Director of Worship for the Diocese of Phoenix. Her latest ministry before her election to leadership in 2012, was with Faith on Fire, an adult formation ministry which she co-founded to provide faith formation for adults in theology and liturgy. Sr. Ginger continues to do workshop and training in liturgy, while serving in Congregational Leadership. She has been a presenter at the Southwest Liturgical Conference, coordinator of liturgy for the Conference of Major Superiors of Men, prayer leader for the Institute Canon and Civil Law for Religious and continues to be a retreat and spiritual companion for men and women throughout the United States.
$i++ ?>