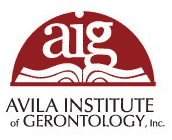 Avila Webinars
Understanding the Dementia Resident
This webinar discusses the ways caregivers can identify stress in a dementia resident and how to effectively communicate with that person. It's broken down into two parts:

Is the Person with Dementia Stressed?
There is no doubt that loss of ability, memory, and increased disorientation lead to stress, behaviors, and dependence. In this webinar, Alfred W. Norwood, BS, MBA, will discuss how and why stress originates for residents with dementia and how to reduce stress in their dementia experience.
Participants will learn:
Key dementia facts and stages
How changes in dementia affect the ability to predict events, thereby causing stress
The body's reaction to stress: fight, flight, or freeze
How constant stress impacts long-term health
The 3 causes of stress and how caregivers can minimize each cause
What psychotropic drugs are useful for and when they are inappropriately prescribed
Psychosocial interventions for caregivers that are more effective than drugs to reduce stress
Communicating in Dementia
Memory loss accumulates for the person with dementia, and they may have difficulty responding to questions, remembering details, or keeping pace with a conversation. This poses unique communication challenges that require empathy, patience, and knowledge. This session will discuss an array of practical skills for communicating with those with dementia.
Participants will learn:
A breakdown of each step necessary in naming and communicating an idea in a healthy brain and how dementia impairs those steps
Symptoms of memory loss on communication
The impact of dementia, memory loss, and stress on communication
The 3 major causes of stress and how it impacts behavior for someone with dementia
4 Rules for improving communication
How to build your listening skills
Person-centered, practical tools for effective communication with the person with dementia
How to negotiate challenging behavioral situations
How to cultivate the right environment for making communication successful
More Information
If you have any questions or concerns about this program, please contact us at support@avilainstitute.org.
Registrants seeking continuing education will be asked to watch the live webinar in full, pass a post-test, and submit an evaluation form.

Administrators (NAB): This program has been approved for Continuing Education for 1.0 total participant hours by NAB/NCERS— APPROVAL # 20210421-1.00-A66849-DL
Catholic Chaplains: The National Association of Catholic Chaplains has approved this program for a total of .75 Continuing Education Hours.
New York State Social Workers: Avila Institute of Gerontology, Inc. is recognized by the New York State Education Department's State Board for Social Work as an approved provider of continuing education for licensed social workers #0265. Participants can earn up to .75 contact hours.
Alfred W. Norwood
Faculty, Avila Institute of Gerontology
Alfred is an expert in physiological psychology who has worked with the Avila Institute for the last 15 years, developing and presenting workshops and in-services on a number of topics associated with aging. He has years of experience working as a consultant for long-term care systems and facilities and trained staff in the use of non-pharmaceutical, individualized care plans for residents with moderate to severe dementia.
$i++ ?>
Components visible upon registration.