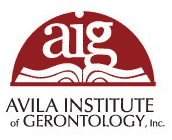 Avila Webinars
The Relationship Between Staffing and Census: How to Tie Staff Levels to Your Census
Most Communities spend an enormous amount of time trying to determine the right staffing levels for each department for each new budget year. And what is it that ties these staffing budgets to the real employees who are working in the departments? Is there a relationship between staffing and census? Join us and learn how to evaluate your staffing budget. We'll also address staffing concerns in times of crisis, which is especially relevant in the current COVID-19 situation. Staffing is not just about creating department budgets once a year; it is an ongoing process that is shared between department directors and leadership each month.
This webinar is designed for individual members of Congregations as well as leadership and healthcare providers.
Components visible upon registration.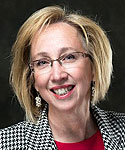 Denise Gannon
CEO of CSJ Initiatives
Denise Gannon has served as the CEO of CSJ Initiatives since October 2018. She is responsible for working with the staff in developing and overseeing the various management agreements with the Congregation's six centers as well as those with other religious Congregations. She also explores possible management options with other Congregations who express an interest in the services of CSJ Initiatives. Denise has served in the Health Care industry since 1996 in various roles from Director of Nursing, Director of Clinical and Support Services, VP of Wellness and Performance Improvement, VP of Wellness and Community Based Services to VP of Post-Acute Services. She has also brought an innovative dementia program to the US and has established partnerships and collaborations with community and professional resources.
$i++ ?>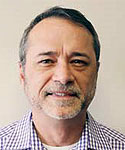 Bill Slater
Director of Finance at CSJ Initiatives
Bill Slater brings over three decades of experience in the long-term care industry to his current position as Director of Finance at CSJ Initiatives. As Director of Finance, Bill is directly responsible for legal business formations, monthly financial reporting, third party billing, annual budget, audit, and cost report preparation. During his career he has been responsible for computer operations and network management within the finance/information systems departments, serving a network of multi-site locations in a multi-state region with more than 250 individual users. In the course of his career, he has coordinated the installation and training of approximately 30 network systems across the United States, developed an innovative inventory tracking system, and served as the lead team member in successfully implementing the prospective payment system.
$i++ ?>