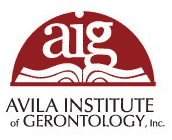 Avila Webinars
Palliative Care: What It Is and How It Embodies Church Teaching
Recorded On: 02/13/2018
Palliative care is a holistic and person-centered approach to compassionate care. In this webinar, we will discuss palliative care, what it is and what it isn't, how it is initiated, and how it is different from end-of-life preparation. We will explore healthcare decision-making and the importance of understanding your wishes.
This event is free for National Religious Retirement Office (NRRO) members. Please contact us for more information.
Dr. Sasha Speer, DPT
Chief Healthcare Ethicist and Director, Initiative on Palliative Care of the Archdiocese of Boston
Dr. Sasha Speer, DPT is a physical therapist and an artist. She has worked with patients ages 18-106 around the country since 2008, treating a variety of diagnosis from spinal cord injuries to pneumonia and back pain. In her experiences, she found that her love of the human body and her love of art created a more positive, uplifting, healing experience for her patients. She is bringing both gifts together with her Dr. Sasha brand to uplift, inspire, and heal.
Dr. Sasha gained a more profound understanding of the power of the human mind in relation to healing beginning in 2012, when her own body failed her after the passing of her father. She found herself as an expert of the human body in a world of medicine, lacking the answers she needed to heal. After seeking advice from physicians, surgeons, therapists, and other practitioners, she realized her answer was not within the traditional medical practices. Desperate to heal her body, Dr. Sasha delved into reading book after book, and bit by bit she was not only able to finally heal herself but she found she was having a more profound impact on the patients she treated. She now incorporates mindset practices in her healing as she feels it is the most critical factor to healing and feeling whole.
Dr. Sasha has brought these practices into two programs: Strong & Steady, addressing the needs of the frail elderly, which was co-created with help from the Sisters and Staff at the Carondelet Center in Los Angeles; and YOUNGER, a daily mindset and exercise program geared at preventing many of the signs and symptoms of aging.
$i++ ?>
Components visible upon registration.