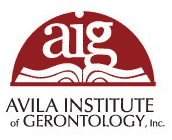 Avila Webinars
Dementia Stages and their Effects on Independence
Webinar Description
This webinar discusses the stages of dementia while describing actions to take once it becomes more advanced. It's broken down into two parts:
Stages of Dementia
Dementia is a collection of symptoms that progressively worsen. It's essential that care staff understand how to interact with residents with dementia. The better the care, the better the quality (and often length) of life. Caregivers searching to improve their methods for residents with dementia will find information in this webinar valuable, as Alfred W. Norwood, BS, MBA, presents:
Why dementia is a diagnosis and not a disease
Understanding dementia's progressive stages
How to get to know the residents to improve quality of life
Adjusting activities depending on the stage of dementia
Age-associated memory impairment
Risk factors for memory impairment
Early signs of possible dementia

Strategies to Promote Independence for People with Dementia
Since dementia is a combination of symptoms that worsen over time, residents' coordination and mobility progressively deteriorate, leading to difficulty walking and even swallowing. The cumulative loss of independence leads to eventual dependence on caregivers, with resident behavior ever less predictable and more difficult to manage. In this webinar we will discuss strategies to help promote residents' independence even as dementia worsens.
Participants will learn:
How dementia, stress and dependence are linked
How to use procedural memory to help residents improve memory ability, language, and everyday function
How to use errorless learning and rituals
How to build rituals and use errorless learning to promote independence
How to provide control and social support to residents to alleviate behaviors
---
More Information

If you have any questions or concerns about this program, please contact us at support@avilainstitute.org.
Registrants seeking continuing education will be asked to watch the live webinar in full, pass a post-test, and submit an evaluation form.

Administrators (NAB): This program has been approved for Continuing Education for 1.00 total participant hours by NAB/NCERS— APPROVAL # 20210421-1.00-A66847-DL.
Catholic Chaplains: The National Association of Catholic Chaplains has approved this program for a total of .75 Continuing Education Hours.
New York State Social Workers: Avila Institute of Gerontology, Inc. is recognized by the New York State Education Department's State Board for Social Work as an approved provider of continuing education for licensed social workers #0265. Participants can earn .75 contact hours.
Alfred W. Norwood
Faculty, Avila Institute of Gerontology
Alfred is an expert in physiological psychology who has worked with the Avila Institute for the last 15 years, developing and presenting workshops and in-services on a number of topics associated with aging. He has years of experience working as a consultant for long-term care systems and facilities and trained staff in the use of non-pharmaceutical, individualized care plans for residents with moderate to severe dementia.
$i++ ?>
Components visible upon registration.