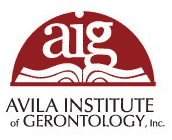 Avila Webinars
Act Now to Impact Tomorrow: Investing in Your Workforce
Recorded On: 08/22/2017
We often invest a significant amount of time and money on the front end of the hiring process, but are we doing the "right things" to attract and select the best caregivers? With turnover rates on the rise, appropriate resources must be allocated beyond the job offer in order to retain and develop purpose driven employees to meet the needs of our residents.
This webinar will provide senior care hiring managers with practical methods for employee selection and new hire onboarding, to include:
Recruiting approaches to reach today's job seeker
Selection methods for finding the right candidates who align with your mission and values
The benefits of an effective onboarding program
Building a solid foundation for your new hires
Actions to increase employee retention
Sister Barbara Battista, SP, M. Ed, PA-C, RPh
Sr Barbara entered the Congregation of the Sisters of Providence of St. Mary-of-the-Woods, IN in 1985 having already been practicing as a hospital pharmacist for a few years. As a pharmacy supervisor at Cook County Hospital's Outpatient Pharmacy she saw firsthand how the lack of good communication and full understanding of safe medication practices can affect one's health outcomes. After perpetual profession of vows in 1993 she was drawn into expanding her professional responsibilities. The PA (physician assistant) profession became her path to be of more service to those most in need. Over the years she has served as a Family Medicine PA in Grantsville, WV; Chicago, IL; and Terre Haute, IN. Sr Barbara developed the Indiana State University Physician Assistant program and saw it through to its' original accreditation in 2010. Currently she minsters as a PA in Occupational Medicine in Terre Haute, IN. She serves on the Board of Directors for Providence Health Care, a comprehensive skilled care facility at her Motherhouse in St. Mary-of-the-Woods, IN. She also holds board positions with Mary's Pence and with the Women's March on Washington Indiana chapter
$i++ ?>
Components visible upon registration.